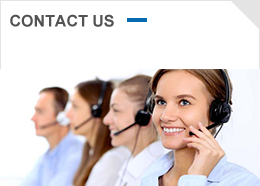 +852 6565 9829
dib® II Reverse Transcriptase kit
dib® II Reverse Transcriptase kit
dib® II Reverse Transcriptase kit
■ Product Description:
The premix of first-strand cDNA synthesis was efficiently synthesized using mRNA or total RNA as template. This production
Containing all reagents required for Reverse Transcriptase (DIB ® II Reverse Transcriptase, RNase Inhibitor,
Oligo(dT)18, Random N6, dNTPs). The reaction only needs to add RNA template and water, simple and healthy operation
Low contamination during operation. This product contains the gDNA Purge genome components, using RNA as a template for cDNA first
During chain synthesis, genomic DNA contamination can be removed synchronously. After the reaction, it can be inactivated and reversed by heating at 75℃ for 5 minutes
Recording enzyme, RNA enzyme inhibitor. The synthesized first strand cDNA can be directly used as a template for PCR or fluorescence quantitative PCR, and the second strand cDNA
CDNA synthesis or linear RNA amplification may also be used where the first strand needs to be tagged with either radioactive or non-radioactive nucleotides
CDNA experiments.
s
Product features:

This product adopts high temperature resistant reverse transcriptase to greatly improve the thermal stability and cDNA synthesis efficiency;

The DIB ® II Reverse Transcriptase added in this article has no RNase H activity, and can avoid first-strand cDNA synthesis
During the process, RNA was degraded in the TEMPLATE chain of RNA/DNA hybridization to ensure the quality of cDNA synthesis.

In this product, the proportion of Random N6 and Oligo(dT)18 primers was optimized to uniformly synthesize cDNA in the sample.

This product contains genomic components, which can simultaneously remove genomic DNA contamination during reverse transcription.
s
Save:
-20 ℃, shelf life of 2 years
s
Product Package (A package) :
The component of product
100T
Dib ® II Reverse Transcriptase MIX
1ml
gDNA Purge
100 mu l
RNase Free Water
1 ml x 2
■ Operation method:
Operation method:
I. Synthesis of first-strand cDNA
After the reagent is melted, the components are mixed and slightly centrifuged before being placed on ice.
1) Genomic DNA removal reaction:
The template of RNA
Total RNA (0.1 mu ng - 1 g)
MRNA (pg 10 or higher)
Specific RNA(≥ 0.01
pg)
gDNA Purge
1 mu l
RNase Free Water
To 10 mu l
Incubate at 42℃ for 5min, and place on ice after the reaction. Hong Kong ABC Biotech Co.,Limited
Room 502C,5th floor, Happy View Commercial Centre,
2-6 Garden Street,Mongkok, Kowloon, Hong Kong
2) Reverse transcription reaction:
The first reaction liquid
10 mu l
Dib ® II Reverse Transcriptase MIX
10 mu l
Mix gently, centrifuge.
If cDNA is subsequently used for qPCR, reverse transcription time: incubation at 50℃ for 15min,
If cDNA was subsequently used for ordinary PCR, the reverse transcription time was incubated at 50℃ for 30min.
3) The reaction was terminated after incubation at 75℃ for 5min.
The reaction product can be used directly for PCR, if not immediately used, stored at -20°C, long storage recommended at -70°C.
Note:
1. When the RNA concentration is high or the target gene is a high-copy gene, genome removal and reverse transcription can be combined as a one-step operation.
Save time and effort. All the components were added together and incubated at 50℃ for 15-30min. The reaction was terminated at 75℃ for 5min
Can be.
2 x Taq Master Mix *
25 mu l
The upstream primer
0.2 to 1.0 microns
Downstream primers
0.2 to 1.0 microns
The template
Taq
1-2 mu l
ddH2O
To 50 mu l
*Mg2+ final concentration is 2mM
Common PCR cycles:
94 ℃,
1 minute 30 seconds
94 ℃, 20 seconds
30 cycles:
57 ℃ and 20 seconds
72 ℃
.
1
k
b/
60 seconds
72 ℃
5 points
The clock
4 ℃